Pass Plus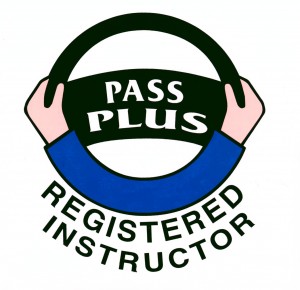 Pass Plus Approved and Registered
Passing your test is only the start of learning to drive. There are all kinds of driving conditions you will not have encountered yet, such as night driving and motorways. To help you gain this valuable experience, the Driving Standards Agency (DSA) has collaborated with insurance companies and the driving instruction industry to produce Pass Plus, a practical training course that will help you to improve your skills and drive more safely.
Wayne, at Iona School of Motoring, is a Pass Plus approved and registered driving instructor. This means that Iona School of Motoring can take you the extra mile and give you the confidence you need to drive in a wide variety of conditions.
Pass Plus is a six part training course that helps new drivers gain experience of town driving, driving in different weather conditions, driving on rural roads, night driving, dual carriageways, motorways, and more. Each part lasts a minimum of an hour. Pass Plus can help you:
Gain valuable experience
Reduce the risk of you being involved in an accident
Reduce your insurance premiums
Boost your confidence
How do I take part?
Before you can take part in Pass Plus, Wayne will be looking for a good standard of driving, such as good observation, care, courtesy and consideration for other road users and the ability to anticipate hazards and take the necessary action. There is no test at the end. Wayne will sign off your training form and send it to the DSA, who will then send you a Pass Plus certificate.
And remember, with Pass Plus you can significantly reduce your car insurance premiums or get an extra no claims bonus with many insurance companies. Speak to Wayne about Pass Plus to find out more, or visit the Driving Standards Agency website.