Testimonials
It's always nice to hear what people say about our driving . Below are just a few comments taken from our Facebook page: 
Ruth Agbakosi, April 19, 2018 — 5 star


"I cannot fault how great of an instructor Wayne is! Today I passed my driving test with only two minors and it was really all down to Wayne's experience and ability to help prepare me for the test! Wayne is honestly the best, so calm and positive and I cannot thank him enough! Wouldn't think twice about recommending him! Wooo thanks again!"



Denis Tabaku, January 10, 2017— 5 star


"Wayne is an amazing instructor who makes you feel at ease and will do all it takes to help you pass. His attention to detail to detail is incredible and doesn't want you to just pass, he wants you to pass with the highest marks. I passed first time with only two minors, this was all down to Wayne. I will be recommending him to anyone looking to learn."



Kapambwe Samantha Mulumba, September 1, 2016— 5 star

"Passed my driving test first time with the help from Wayne, he was always calm and encouraging, plus he makes great conversation to take the nerves away. I would definitely recommend him to anyone."



Gytis Gribauskas, August 10, 2016— 5 star

"Great instruktor, passed first time with only 1 minor. will recommend to everyone... thanks alot!!!!"



Trevor Reid, June 17, 2016— 5 star

"Not just a good driving school, excellent above the rest and my instructor Wayne he is so accommodating, patient, and cool, I must recommend his driving school to anyone who wants to learn to drive."



Ellen McMahon, June 13, 2016— 5 star

"Thank you for all your help Wayne!! You were so patient and friendly I instantly felt comfortable. Really appreciate all your help and have already told everyone I know that's thinking about starting lessons to give you a call! :)"



Amar-lerell Wilson, June 6, 2016— 5 star

"Wayne really taught me a lot especially in the short time I was his student. He likes to do things correctly and help build your confidence as a driver."



Trevor Baxter, May 8, 2013.

"Good driving school"

If you are on Facebook, why not connect with us?
Like and follow us on Facebook, and get in touch to find out how we can help you pass your test with flying colours! And if you still have doubts, here's some additional feedback from satisfied former students: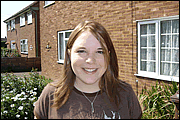 Dawn Hooper
"When I started my driving lessons with Wayne, he was very patient, clear and concise. I developed my general driving skills and manoeuveres as Wayne was very thorough and clear on skills I needed to work on. I enjoyed my time learning with Wayne because he was enthusiastic and eager for me to succeed. Anytime I had difficulties, Wayne would go through them with me until I was comfortable. Now I feel confident and safe in my driving under Wayne's instruction".
---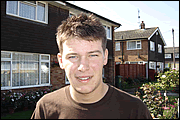 Lewis Thompson
"Wayne is a real down to earth guy who made me feel comfortable in the car and would always give me advice on how to improve my all round driving skills, which enabled me to pass my Driving Test first time."
---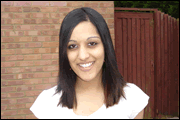 Meenal Panchal
"I was nervous about starting to learn to drive but Wayne definitely made every single driving lesson enjoyable. Patient and friedntly tuition. Great instructor!"
---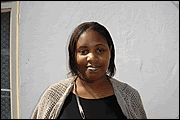 Michelle Charles
"I selected Wayne as my driving instructor because he was recommended to me by a friend. He is a down-to-earth, easy going man. Wayne taught me how to drive in just 7 months and I passed first time. I was so confident when driving with Wayne that I chose to do my Pass Plus. This was beneficial as it reduced my insurance premium. For a friendly, skillful and patient driving instructor, just call Wayne."
---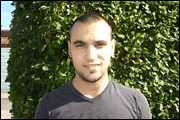 Pippo Gristina
"Your schooling gave me confidence to get me on the road. I am more than satisfied with the training that I received from Wayne, and the assistance is also remarkable. I am really grateful for the excellent training. Keep up the good work, mate!"
---
Ricky Galloway
"Before taking driving lessons I was a very nervous passenger in cars. Wayne put me at ease, with his patient and professional manner and I passed my practical test on the first attempt. I would highly recommend Wayne to others."
---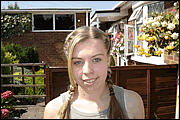 Sarah Cronk
"Wayne was a great instructor who made me feel comfortable and relaxed even when having a bad day's driving and always kept my confidence up."
---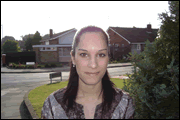 Shazeena Hussein
"After having changed instructors twice I was cautious and had lost confidence in my ability to drive. However, from my very first lesson with Wayne I felt more confident. His down to earth character, ability to relate to students and words of encouragement helped me pass my driving test and I would recommend Wayne's driving school"
---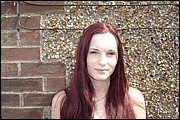 Stephanie Cuff
"I was a nervous driver and Wayne helped me overcome my lack of confidence which enabled me to pass my test first time."