The test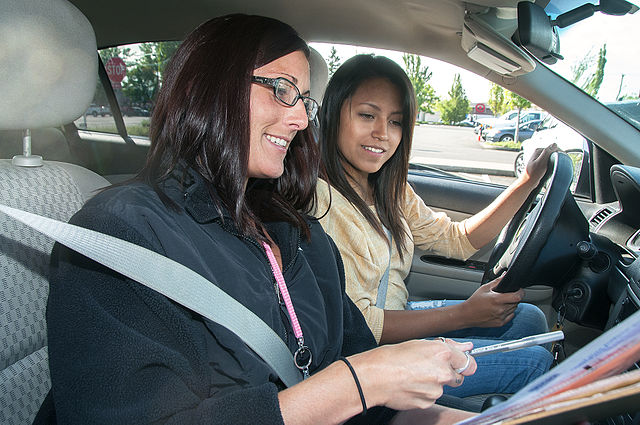 What you need to know
There are three parts to passing your driving test:
The Theory Test
The Hazard Perception Test
The Practical Driving Test
You will need to pass the first two at the same time before you can apply for your practical driving test.
The Theory Test
The theory test is a 35 question, multiple choice test. To pass, you must answer 30 or more questions correctly within 40 minutes.
The Hazard Perception Test
Part two of your theory test shows you a series of 14, one minute video clips. Each clip shows potential hazards involving road conditions, pedestrians or road users. There are 15 hazards to identify and you can score up to five points on each one, depending on how quickly you identify them. The faster you identify a hazard which would affect the driver, the higher you score. You need to score at least 44 out of 75 to pass this test.
The Practical Test
At your practical test, you will have 40 minutes to demonstrate everything you have learned in your driving lessons. You will need to show you can drive competently and safely in all kinds of driving situations. You will also be asked to do two out of the four reversing maneuvers that you'll have practiced with Wayne, possibly make you do an emergency stop and answer two vehicle safety check questions - one "show me" and one "tell me."
To pass the practical test, you will have to complete the test with no serious faults and less than 15 minor errors.
The current national practical pass rate is 43%, so it makes sense to be as prepared as possible. Wayne will help to advise you when you are ready for the test.